We are right in the thick of fall family photo season. It's always a crazy time for photographers, but I think you mamas may actually have it harder.
Choosing outfits for multiple people that coordinate while layering while adding texture (blah blah blah) is not for the faint of heart. So let's break a few of these tips down to help you as you make those last minute wardrobe selections.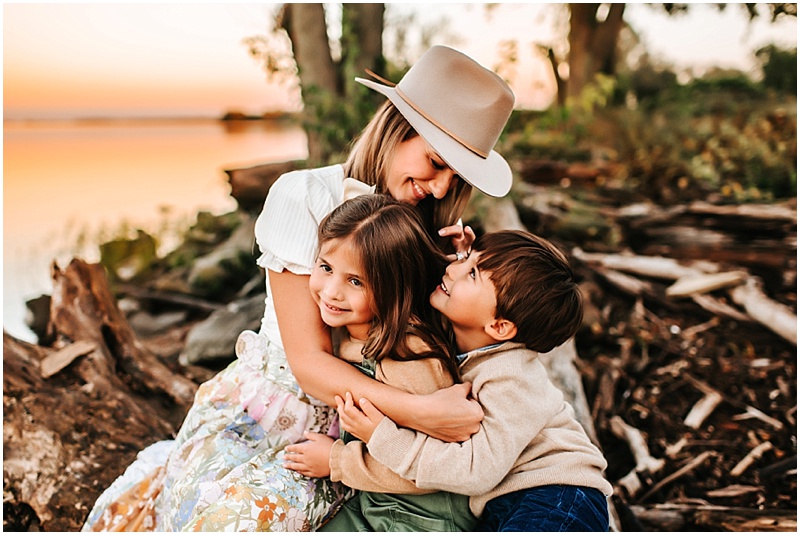 My top 5:
Layer — We're not just talking a cardigan. Ribbed tights on little girls, a little jean shirt over your son's Henley or a vest on dad. Those are all great layering options. These choices create depth, which is why layers are number one on my wardrobe list.
Coordinate over matching — Choose 3-4 colors and make sure everyone has some sort of thread of the color scheme woven into their clothes. Personally, I like to choose one patterned piece and use it as a base for the rest of my family.
Add textures — Just like a few patterns splashed throughout your family's wardrobe, think textures, too. One of my favorite fall textures is corduroy. You can't go wrong with camel-colored corduroys.
Fall colors — This is the time of year that photographers who shoot warm family photos (like myself) dream of. Bring on all of the burnt orange and mustard you've got. There's something about these colors, folks. They just really pop in images.
Accessorize — I mention this over and over if you follow me on social media. Not only do accessories add layers, but they can really add a pop to your images. My favorites accessories for fall? Hats. And not just for women. Little girls can wear cute hats, too. Or a beanie for little boys.
There you have it. My top five tips for fall family photo wardrobe. If you decide you want to edit your images yourself, don't forget about my fall-specific mobile presets. These work in the desktop version of Lightroom, too. Click here.
You've got this!