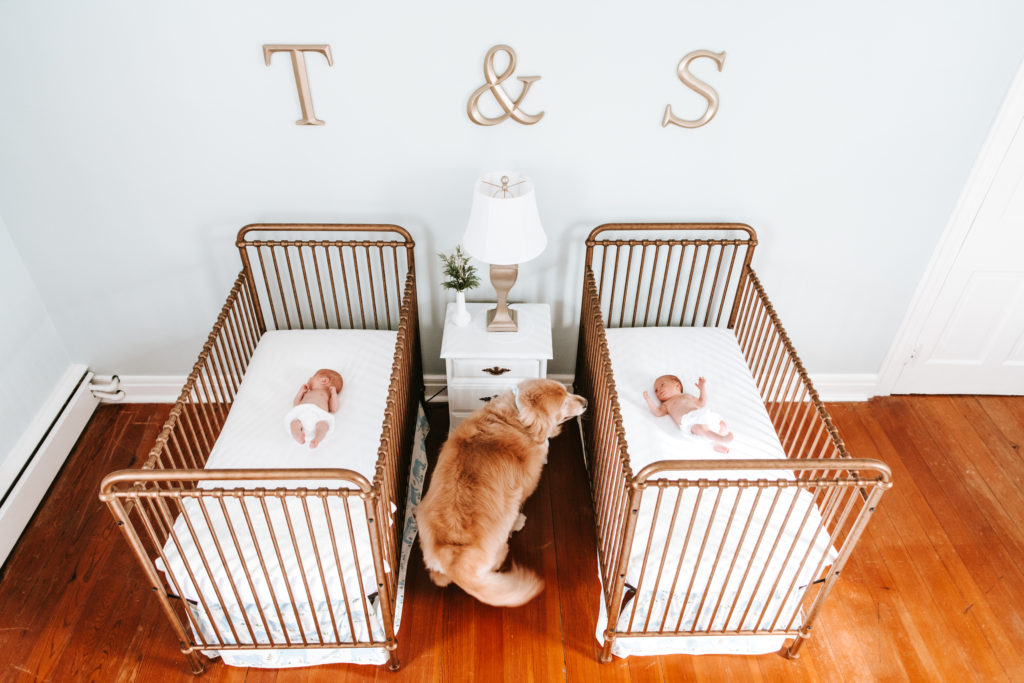 Moments fly by that first year, and while I'd love to photograph all of your baby's milestones, you may also want a camera around to capture the in-between.
Here are 3 of my top tips for purchasing your first big camera:
Think about going mirrorless. New technology allows these cameras to be smaller and not as bulky as traditional DSLR cameras. Plus, they work just as well. I love my small Fuji mirrorless camera, but Sony makes excellent options, too.
If you want a camera (DSLR or mirrorless) that has a removable lens, consider purchasing a camera body and a portrait lens separately. Everyone thinks they want a zoom lens, but it doesn't get that blurred background look you're likely after. It also probably doesn't do well in low-light situations like indoor photos. My recommendation is something around a 24mm or 35mm focal length and an aperture that goes as low as 1.8.
Learn how to take your camera off auto. It's capable of so much more. Many cameras also have modes that allow you to use your camera semiautomatically (e.g. in aperture priority you can set your f-number as low as it will go to blur the background).
Upgrading your cell phone camera might be a good option, too. Phones can't replace big cameras (yet), but they do a nice job on a day-to-day basis. Plus, they're much more user friendly than most manual cameras.
Want to learn more about using your new camera? I teach in-person and virtual beginner classes. I also have a digital beginner's guide that takes you through the basics of photography.