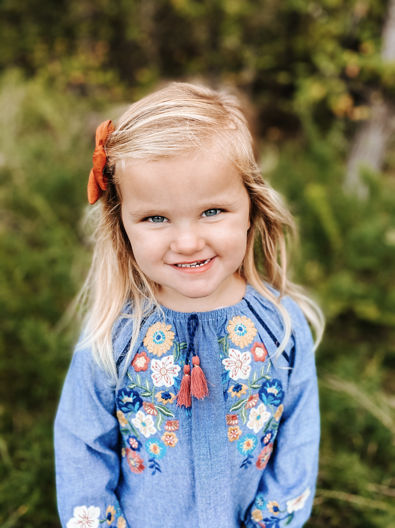 There's so much to do this time of year — pumpkin picking, hayrides, trick-or-treating, etc. Most of us are using our phones to document all of these moments. Go ahead and take those fall phone photos to the next level with my top 3 tips:
PAY ATTENTION TO LIGHT. You always want to consider how much light you have, where it's coming from and how it's hitting your subject. You want it to illuminate your subject without causing harsh shadows. What causes shadows? The sun in the middle of the day does. Pumpkin patch photos always come to mind. When possible, you want to try to shoot late in the evening or early morning or cloudy days. If the time of day can't be changed, turn your subject away from the sun.
PLAY WITH PERSPECTIVE. This one is a lot of fun. Get down, stand up, shoot off the hip (that means pointing your camera and not even looking when you hit the shutter). For perspective, I love to use the wide angle option on my phone.
EDIT YOUR PHONE IMAGES. Digital images are dull straight out of the camera. They're not as pretty as film, and they really needed to be edited to bring them to life. That's where presets come in. A lot of folks ask why not use a filter in Instagram? Filters and presets are very different. You can change the opacity of a filter but nothing else. With a preset, you can literally tweak anything without disrupting the quality or integrity of the photo.
Want to learn more? I recently taught a virtual class on my top 5 fall phone photography tips. Check it out. Want to skip straight to the phone presets? Click here.
Now go enjoy that amazing fall weather and make some memories:)