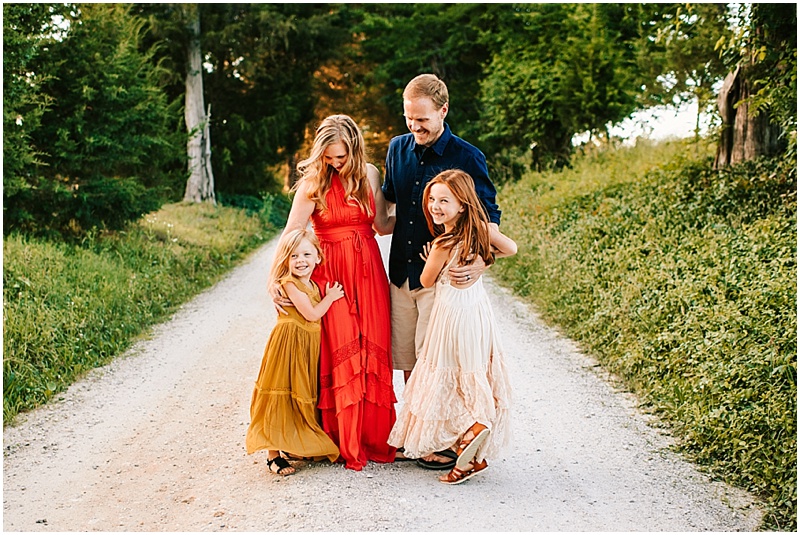 I don't get to do it very often, but I love an excuse to get dressed up. It's also fun to spice up a photo session with a long dress. And it really has nothing to do with looking formal.
Long dresses tend to move really well, which adds to the dreaminess of your photos. The loose fabric can also grab light in a way that slim-fitting clothing can't. Sunset + flowy dress + movement = magic.

Here's a list of my absolute *favorite* dress shops:
Another tip — don't forget your baby girls!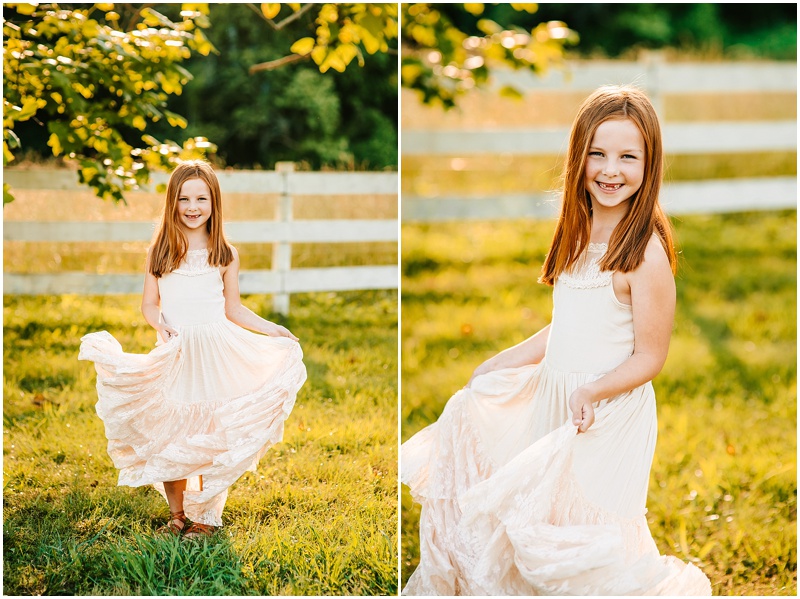 Shops like Alice and Ames make wonderful twirling dresses, but you can take it a step further and go with places like Joyfolie (pictured above & below) to make your daughter(s) really feel like royalty. You may have to weed through a few not-so-great options, but Amazon also has some cute long dress options for girls.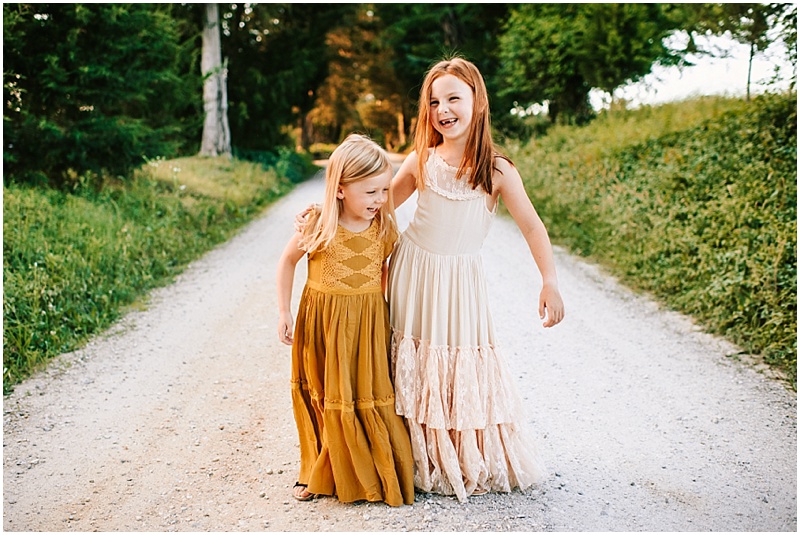 Last but not least, if you're a client make sure you're using our Style and Select membership. You should have received the password when you booked. Truth be told, I use this site any time I'm looking for something cute for my family or me.
As always, feel free to send me any questions you might have when it comes to anything wardrobe-related. I'm here to help.